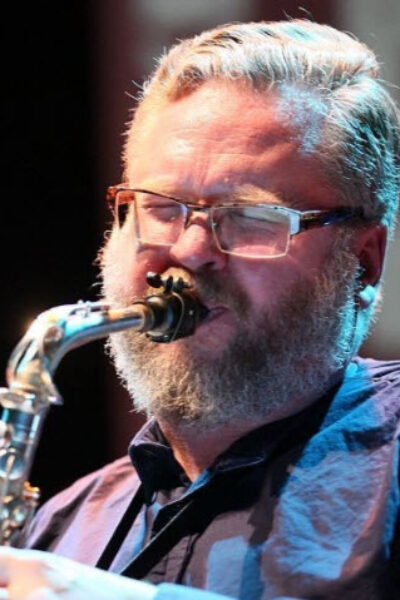 Sigurdur Flosason has been one of Iceland's most active jazz musicians for the past decades. He has released some thirty recordings. Most are released by Icelandic companies but five are released by Storyville Records in Denmark, two are released in Sweden and one in Germany. The recordings span a wide stylistic range; original music, jazz standards, folk music, religious music, experimental music and blues.
Sigurdur is a multiple winner of the Icelandic music awards. He's twice been nominated to the Nordic Council's music price and once to the Danish music awards. Sigurdur has performed extensively abroad with his own projects, often in cooperation with foreign musicians.
Sigurdur has been instrumental in the development of the teaching of jazz and popular music in Iceland, having held leading positions in the FIH School of Music, The Musical Gymnacium and Iceland University of the Arts.