Magnús Trygvason Eliassen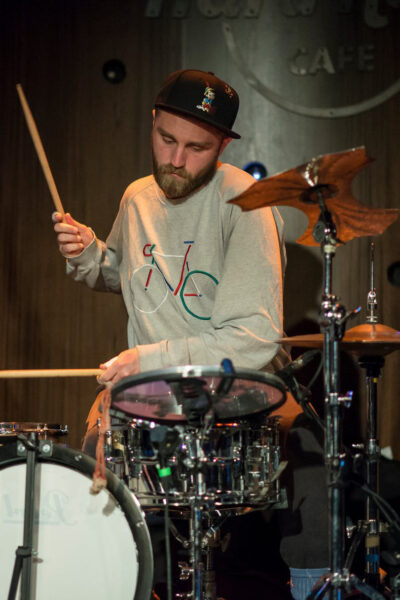 Magnús Trygvason Eliassen (b. 1985) has studied music since he was 8 years old. He studied at Tónlistarskóli FÍH between 2004 and 2010 and in 2008 was awarded a scholarship for outstanding performance. Magnús also spent time at NTNU in Trondheim, Norway where he studied under the guidance of Tor Haugerud, Ernst Wiggo Sandbakk and other great drummers.
In recent years Magnús has been very active on the Icelandi music scene working with a great number of bands, ensembles and musicians such as Eyþór Gunnarsson, Ellen Kristjánsdóttir, Kristjana Stefánsdóttir, Tómas R. Einarsson, Sigríður Thorlacius, Steingrímur Karl Teague, ADHD, Amiina, Sin Fang, K-Trio, Moses Hightower, múm among others. Magnús has also taken part in the Young Nordic Jazz Comets competition on four different occasions, winning the first price twice with the bands K-Trio and Reginfirra.