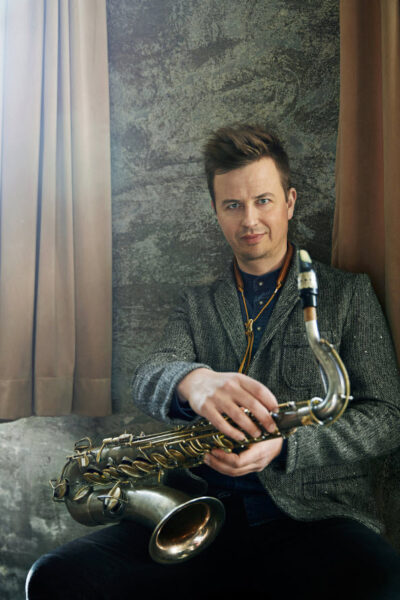 Jóel Pálsson studied clarinet from age 8, but turned to the tenor saxophone and jazz studies at 15. After finishing music school in Iceland he enrolled Berklee College of Music in Boston from which he graduated Summa Cum Laude in 1994. He has performed in concerts and festivals in Europe, USA, Canada and China and appeared on over 150 albums with various artists and groups.
Jóel has recorded six albums with original compositions. His music often mirrors his diversity as a performer, combining improvisation and written parts influenced by different musical styles such as church music, rock, free improvisation, funk and folk music. He has been awarded six times at the Icelandic music awards for his albums, thereof five awards for Jazz album of the year. He was also nominated for the Nordic Council Music prize in 2011 and 2016.
Jóel is a regular member of the Reykjavik Big Band and jazz group Annes. Besides musical activities, Jóel is the founder and co-owner of Icelandic design label Farmers Market – Iceland (www.farmersmarket.is), as well as running his own record label Flugur.