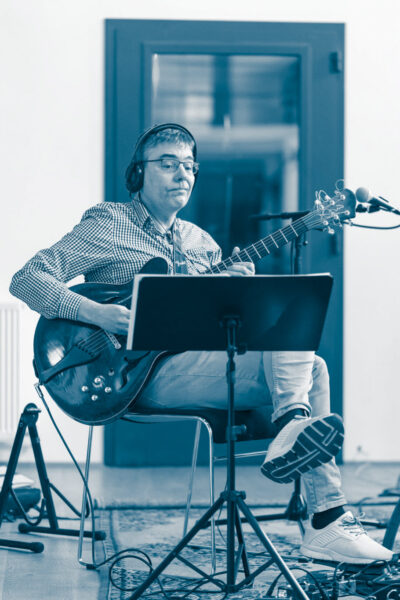 Hilmar Jensson first picked up the guitar at the age of six but started studying formally at age eleven. He graduated from FIH School of Music in 1987, got his bachelors degree from Berklee College of Music in 1991 and took private lessons with Mick Goodrick, Jerry Bergonzi, Hal Crook and Joe Lovano.
He has performed and recorded in a wide variety of settings and appeared on over 50 records including 8 as a leader or co-leader, he has also performed in 35 countries with his trio ""TYFT"", Jim Black's AlasNoAxis, Trevor Dunn's MadLove, Mogil, Outhouse, BMX and many others.
Hilmar is also one the founders of Kitchen Motors, an Icelandic record label, think tank and art organization.
Hilmar has recorded and/or performed with a variety of artists such as: Tim Berne, Andrew D'Angelo, Jim Black, Chris Speed, Skúli Sverrisson, Trevor Dunn, Herb Robertson, Eyvind Kang, Hank Roberts, Marc Ducret, Tom Rainey, Peter Evans, Ben Perowski, Jamie Saft, Ches Smith, Wadada Leo Smith, Arve Henriksen, Audun Kleive, Bugge Wesseltoft, Per Jörgensen, Per Oddvar Johansen, Anders Jormin and many others.