Projecto Brazil! – Silfurberg kl 20:00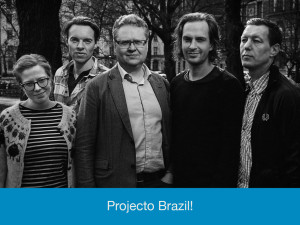 Projecto Brazil er samstarfsverkefni saxófónleikarans Sigurðar Flosasonar og sænska gítarleikarans Hans Olding. Þeir hafa útsett heila efnisskrá af brasilískri tónlist fyrir óvenjulega skipaðan fjölþjóðlegan kvintett. Tónlistin er eftir nokkra af þekktustu höfundum klassískrar brasilískrar svo sem Antonio Carlos Jobim, Viniciius de Moraes and Nascimento
Tónleikarnir njóta stuðnings sænsk-íslenska samvinnusjóðsins og sænska sendiráðsins á Íslandi.
Projecto Brazil is a collaboration of Icelandic saxophonist Sigurður Flosason and Swedish guitarist Hans Olding. They have arranged Brazilian music for an interestingly put together international quintet. The music is by some of the best known Brazilian composers classic Brazilian music such as Antonio Carlos Jobim, Viniciius de Moraes and Nascimento.
This concert is made possible by support from the Swedish-Icelandic cooperation fund and the swedish embassy in iceland.
Sigurður Flosason (altsax, flutes)
Hans Olding (guitar)
Þorgrímur Jónsson doublebass)
Þórdís Gerður Jónsdóttir (cello)
Ola Botzen (drums)