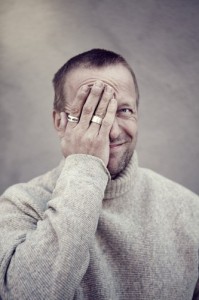 Mats Gustafsson saxófónleikari, spunakall og tónsmiður verður gestur Jazzhátíðar Reykjavíkur í ágúst.
Hann á glæstan feril einsamall sem og í samfloti með öðrum, þám Peter Brötzman, Sonic Youth, Merzbow, Jim O'Rourke, Barry Guy, Otomo Yoshihide, Yoshimi, Ken Vandermark og í hljómsveitunum The Thing, Sonore, FIRE!, Gush, Boots Brown, Swedish Jazz Army, og Nash Kontroll. Stærri hljómsveitir eru ma Nýhljómsveit Barry Guy, Chicago Tentett Peters Brötzman, og NU Ensemble. 1800 tónleikar og 200 hljómplötuverkefni í Evrópu, Ástralíu, Afríku, Norður og Suður- Ameríku auk Asíu.
Samvinnuverkefni með nútímadansflokkum, leikhúsum, listafólki auk tilrauna með hljóð, elektróník, rokk og frjálsjazz.
Framleiðandi við alþjóðlegar jazzhátíðir og tónleikaferðir og eigin útgáfufyrirtæki; Slottet, OlofBright og Blue Tower.
Fæddur í Umeå í Svíþjóð 1964. Lærði á flautu og að misnota hljómborð auk þess að taka þátt í jazz-rokki og pönki í Umeå snemma á 9. áratugnum.
Steig sín fyrstu spunaspor með trommaranum Kjell Nordeson 1982, en þeir stofnuðu AALY tríóið 1986. Uppákomur og gjörningar með myndlistarmanninum Edward G Jarvis frá 1984.
Flutti til Stokkhólms 1985. Kom fram með Dror Feiler, Jörgen Adolfsson, Christian Munthe og Sten Sandell/Raymond Strid (Gush 1988).
Hóf samstarf með þýska trommaranum Paul Lovens 1990 og hefur starfað með honum óslitið síðan í allskyns hljómsveitarmyndum.
Farsælt alþjóðlegt samstarf við ýmsa listamenn, þám Derek Bailey (1988-) Sven Åke Johansson (1989-) Per Henrik Wallin (1990-) Günter Christmann (1991-) Jim O'Rourke (1990-).
Fyrsta tónleikaferðin vestur um haf 1988. Fyrstu kynni Mats af Ken Vandermark, Hamid Drake, David Grubbs, Michael Zerang, Frek Longberg Holm og fleirum. Meðlimur í Chicago Tentetti Peters Brötzmann frá 1997. Tríóið Diskaholics Anonymous með Thurston Moore og Jim O'Rourke var stofnað 2000.
Meðlimur í Barry Guy New Orchestra frá upphafi. (2000).
Stofnaði The Thiing með norðmönnunum Paal Nilssen-Love og Ingebrigt Håker Flaten árið 2000.
Meðal þeirra sem starfa reglulega með The Thing eru Joe McPhee, Ken Vandermark, Thurston Moore, Otomo Yoshihide, Jim O'Rourke, Peter Brötsmann, Neneh Cherry og harðkjarnasveitin norska Cato Salsa Experience.
Mats hefur líka verið í slagtogi með Sonic Youth síðan 2000, hvort sem er í hljóðverum eða á tónleikasviðum.
Mats hlaut stærstu jazzverðlaun sænsku tónlistarakademíunnar 2005.
Valinn jazzleikari ársins í Svíþjóð 2000 og 2008.
Hlaut Expressens Spelmannspris 2004.
Var heiðursgestur Umeå Jazzhátíðarinnar 2008.
Tónlistarverðlaun Norðurlandaráðs 2011.
Um hann hefur verið fjallað í tónlistarpressunni um allan heim (JazzTimes (USA), The Wire(UK), All About Jazz (USA) , Down Beat (USA), Sonic(DE), Jazznytt (NO), Lira,  Chicago Tribune(USA), Expressen, Dagens Nyheter, Svenska Dagbladet, Sonic, Aftonbladet, GP, VK, VF, Dagbladet (NO), Helsingin Saangomaat(FI)Orkester Journalen) og listi yfir útgefna tónlist hans telur ríflega 160 titla.
Sjá nánar:
www.shef.ac.uk/misc/rec/ps/efi/mgustafs.html
http://www.restructures.net/Gustafsson/Mats_disco_home.htm
Swedish improvisor and saxophonist Mats Gustafsson at the Reykjavik Jazz Festival in August
Solo improviser, often in collaboration with contemporary dance, visual art, poetry and theatre
Composer of solo work for saxophone, live electronics and ensemble pieces. Sound Installations.
Commissions by Swedish Concert Institute, Swedish National Radio (P1 & P2), KulturBro 2000. . Compositions played by Sonic Youth, Nu-ensemblen, Peter Brötzmann Chicago Tentet, Copenhagen Art Ensemble, The Thing, AALY Trio, Trondheim Improvisers Ensemble, Neneh Cherry, FRIM Storband, Trondheim Voices a.o.
Curator of festivals; Sounds 89 & 99, Solo -92, Dygn (-95), Open Music – KulturBro 2000, 2002,
Wels /unlimited music 2003, Perspectives 2004, Perspectives 2007, Perspectives 2009, Nickelsdorf Konfrontationen 2010…
Curator of Swedish concert Institute's tour project-series "Frislag" since 2000.
Re-started FRIM in 1998 (the association of free improvised music in Sweden).
Citizen of Elgaland/ Vargaland (KREV)
Started Blue Tower Records with Harald Hult in 1989.
Started Crazy Wisdom with Christian Falk and Conny C. Lindström in 1999.
Started Olof Bright Editions with Thomas Millroth in 2000.
Started SLOTTET with Conny C Lindström and Maria Eriksson in 2006
Extensive touring, over 1800 concerts and over 200 recording projects, with music ensembles and solo projects in Scandinavia, Europe, Australia, Africa, South &  North America and Asia.
Major festivals and clubs/performance theatres/museums in Sweden, Norway, Finland, Denmark, Lithuania, Russia, Poland, Belarus, Germany, Ukraine, Belgium, Holland, France, England, Scotland, Ireland, Austria, Switzerland, Spain, Portugal, Italy, Monaco, Slovenia, Turkey, Hungary, Slovakia, Croatia, Macedonia, Serbia, India, China, Japan, Korea, Tasmania, Australia, New Zeeland, USA, Canada and Ethiopia
ENSEMBLES
The Thing
SWEDISH AZZ
FIRE!
SONORE: Brötzmann/Vandermark/Gustafsson
Two Slices of Acoustic Car
Guy/Gustafsson/Strid – TARFALA
Peter Brötzmann Chicago Tentet
BGNO/ Barry Guy New Orchestra
Diskaholics Anonymous Trio
Boots Brown
Gustafsson/Lovens Duo
Gustafsson – Fernandez – Evans
TR!O – Gustafsson / Christmann / Lovens
THE EX & Brass Unbound
Vario 34
DEG
NU ensemblen
DLA
FEED
GUSH
Grubbs/ Gustafsson
Nash Kontroll
Original Silence, Related Silence, International Silence, Another Silence…
ZU + Mats Gustafsson