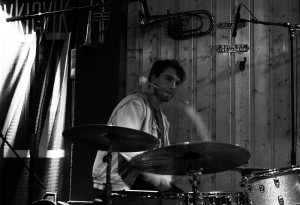 Dagskrá Jazzhátíðar Reykjavíkur er á teikniborðinu þessa dagana og hátíðin er í viðræðum við marga spennandi listamenn um þátttöku þeirra í hátíðinni sem fram fer dagana 15. – 22. ágúst nk.
Að venju verður boðið uppá fjölbreytta dagskrá innlendra sem erlendra atriða víðsvegar um borgina.
Hátíðin nýtur stuðnings úr borgarhátíðasjóði Reykjavíkur og Tónlistarsjóði.
The program for this years Reykjavik Jazz Festival is in the making and the Festival is in negotiations with a variety of exciting artists for this years sound installments. The dates are August 15.- 22. 2013. 
As usually there will be a divers line up of international and local artists performing all over our fair city.
The Festival is sponsored by the City of Reykjavik Festival Fund and the the Ministry of Culture Music Fund.