Nýr bakhjarl – New Sponsor
Það er með miklu þakklæti sem Jazzhátíð Reykjavíkur kynnir nýjan bakhjarl hátíðarinnar. Rolf Johansen & Company sem flytur inn hinn eina sanna Buweiser/Budvar hefur ákvðeið að leggja okkur myndarlegt lið á komandi hátíð.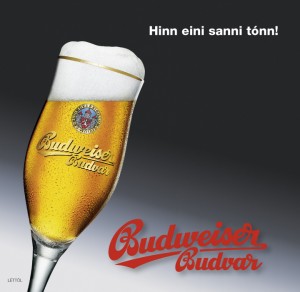 The Reykjavik Jazz Festival gratefully aknowledges a new sponsor. Rolf Johansen & Company, the importer of the one and only Budweiser/Budvar has decided to add generously to our recourses this year.