Jazzhátíðarpassinn/Jazz Festival Pass
Nú er hægt að kaupa Jazzhátíðarpassann á heimasíðu hátíðarinnar.
Passinn gildir á ALLA viðburði hátíðarinnar, en þeir losa þriðja tuginn.
Verðið er kr 14.900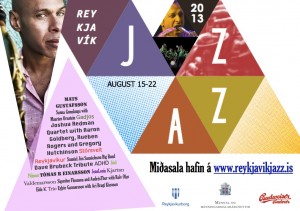 Now you can get your Jazz Festival Pass on the festival web site.
The Pass is good for ALL the festival's events, approximately thirty events.
Price is icelandic kr 14.900 (appr $118 or 92 euros)