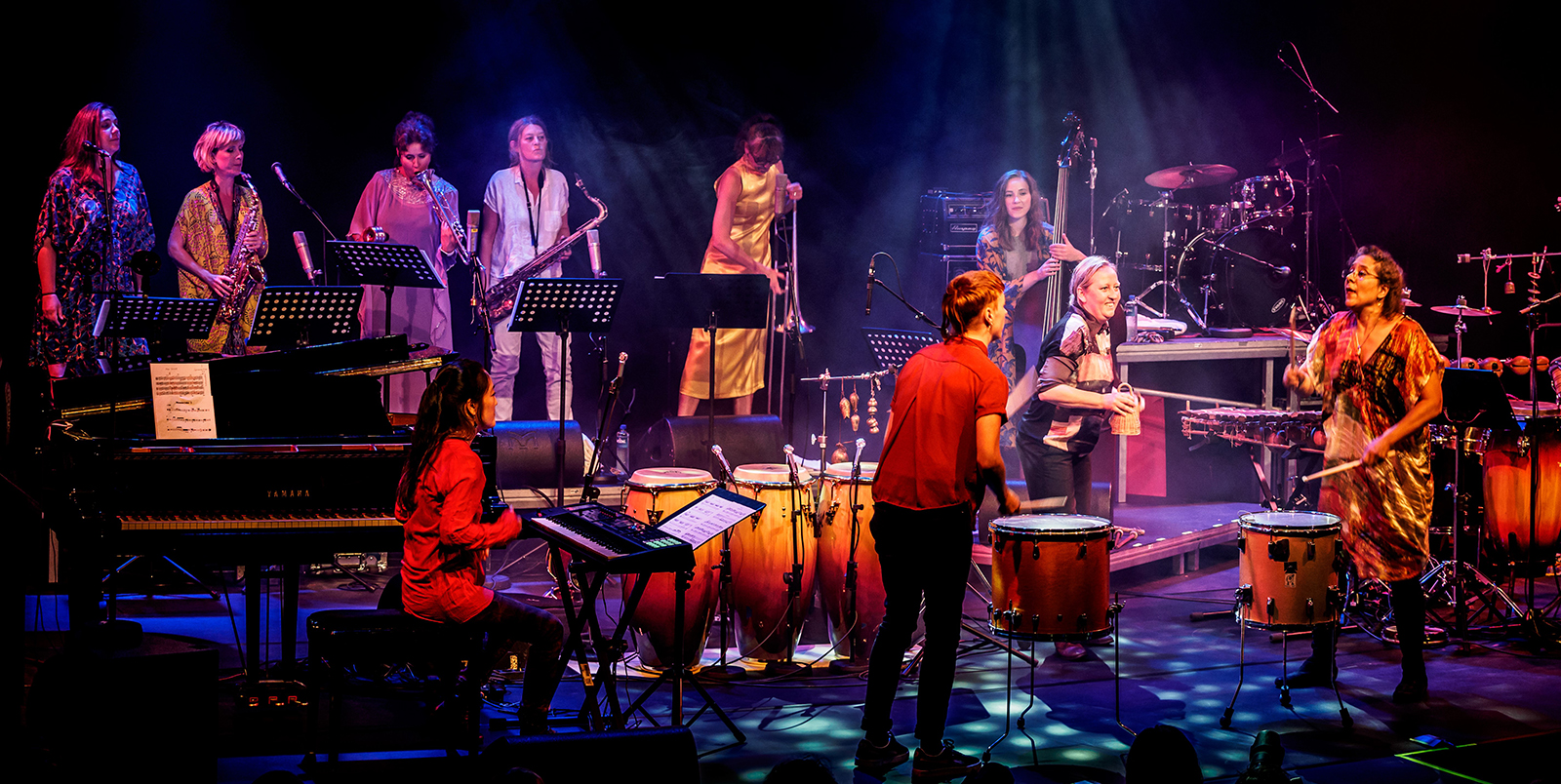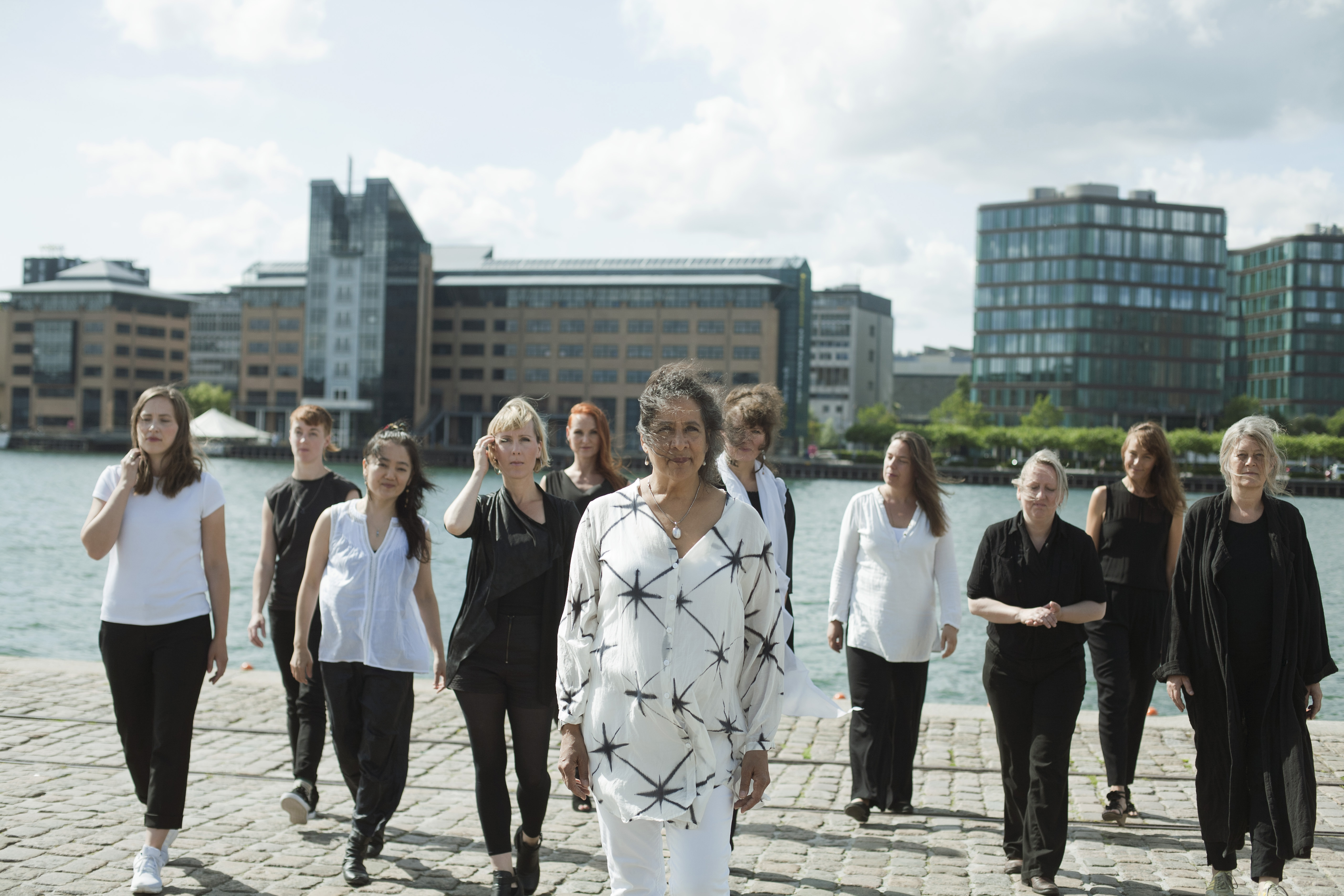 This post is also available in: Íslenska (Icelandic)
Venue: Gullteigur – Grand Hotel
Date and time: 8 September 2018, 19:30
Lineup: Lotte Anker – sax (DK), Josefine Cronholm – vocal and perc. (SE/DK), Sissel Vera – sax and vocal (NO/DK), Hildegunn Øiseth – tp (NO), Lis Wessberg – trb (DK), Makiko Hirabayashi – keyboards (DK/Japan), Ida Gormsen – bass (DK), Anna Lund – drums (SE), Lisbeth Diers – perc. (DK), Marilyn Mazur, composition/leader – perc. (DK), Tine Erica Aspaas – dance/choreography (NO)
Drummer and percussionist, Marilyn Mazur, is without a doubt queen of Danish jazz and the only woman to have been a member of a Miles Davis group.
Her group, Shamania, came about when the Copenhagen Jazzfestival suggested in 2015 that she'd revive her old music theatre group Primi Band. Marilyn loved the idea of creating a new large group with some of the fantastic Scandinavian female musicians of today and to present a totally fresh version of the ideas from Primi: a ritual, organic, cacophonic and wildgrowing female community around primitive force/voices/rhythm/good energy and movement. Since then they have performed at many of Europe's most notable jazz festivals.
The band members are all highly respected on the international jazz scene including award winning Swedish vocalist Josefine Cronholm, saxophonist Lotte Anker who is one of the leading forces of free jazz in Denmark and Norwegian trumpet and goat horn virtuoso Hidlegunn Øiseth.
Shamania performs with an improvising dancer, Tine Erica Aspaas, which brings a unique depth and freshness to the performance.